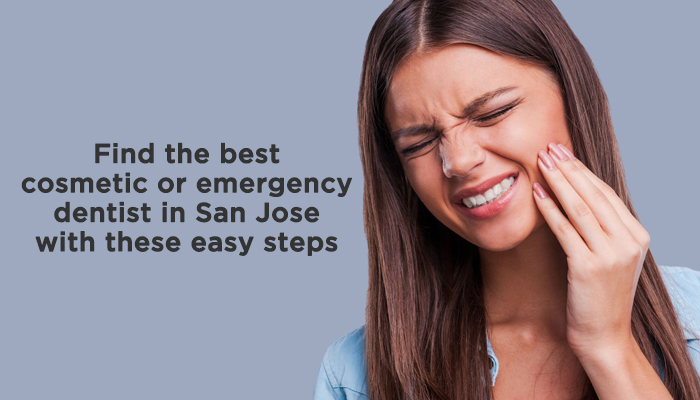 Finding a dentist is not as easy as one thinks. It is tougher than finding a regular doctor. While trying to find the most suitable dentist for us, it should be kept in mind that we are going to be long-term partners with our dentist.
The primary reason for our fear is that most of us have dental anxiety and are concerned about the pain and how the new dentist would handle it. The other thing is the worry of things taking a bad turn. However, once you are set with a comfortable dentist in San Jose, you can keep all your worries aside.
How to start the search
You can start your search by initiating it in your area. Yes. Initially begin your search in the locale you reside and then extend it to the nearby areas. For example, if you stay in San Jose, ask about the best dentist office in San Jose. That's how you initiate your search.
Do online searches
The other easy way to find a suitable cosmetic dentist in San Jose is to search online. Chances are you may get to know the individual ratings of each dentist. With the ratings, you can decide the most suitable dentist for your needs.
Ask your friends
You can ask your friends in San Jose who has been visiting their dentists lately. This way you will be more confident about the dentist you are going to meet. You can ask your friends about their experiences and the technique the emergency or cosmetic dentist used to do the required treatment.
Here is what you should consider when searching for a cosmetic or emergency dentist in San Jose!
The location
While trying to choose the best suited cosmetic dentist in San Jose, you should consider the location also. Traveling long distances when you are in an emergency or when you need immediate attention is definitely not the best decision.
Timing
Before zeroing in on a cosmetic dentist near you, ask about that particular dentist's timings. Check if your schedule matches with his timings. Also, if you are a working person, you might want to see if the dentist is available during the weekends.
The clinic
This is one of the most significant things that you should consider while selecting a dental office in San Jose. Try to pay a visit to the dentist's office before finalizing. This way you can be surer about the choice you've made. You can practically see how far the place is, get to know about the parking facility and also the directions.
Are you someone looking for an emergency or cosmetic dentist in San Jose? You are just a call away from your answer. Call us at – (408) 252-3212.