Dental implants are replacement tooth option for them who has missing teeth. One of the most common and popular kinds of dental implant is an endosteal implant. This type of implant is put in your jawbone as an artificial root for holding the replacement tooth in place. Let's know more about this implant and whether you are the right one for it.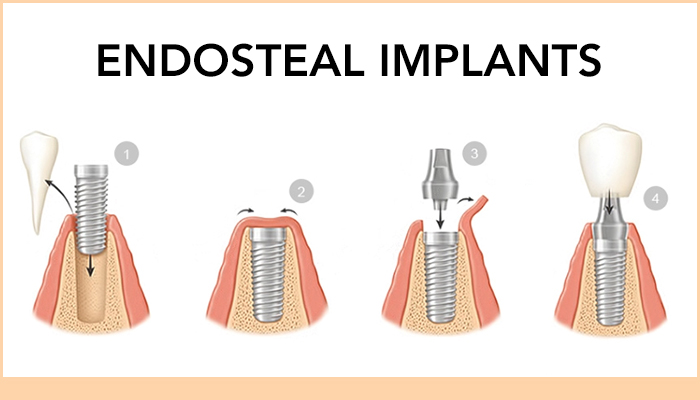 Are you an ideal candidate for endosteal implants?
First of all, your dentist or surgeon will determine whether you are a viable candidate for endosteal implants. Along with a missing tooth or teeth, you must meet the below-given requirements:
You must have better general health,

You must have good oral health,

Have healthy gum tissues without any periodontal disease,

A fully grown jawbone,

Jaw with enough bones,

Inability or unwillingness to get dentures.
Along with the above, you must also not use tobacco products. Most importantly you should be ready for committing your several weeks or months for healing and waiting for the new bone to grow in your jaw for the completion of the procedure.
The endosteal dental implant procedure
The first step is definitely deciding whether you are the right candidate or not. The procedure starts with numbing the area, then your surgeon will cut your gum to expose your jawbone. After, they will drill holes in the bone and place the implant post deep into your bones. After the post, your gums will be closed over. 
After the surgery you can expect some discomfort, swelling, bleeding or bruising for which you will be given proper instructions to take care of.
If you are thinking of getting the best treatment of implants, Dental Dimension offers the best services at an affordable price. We have experienced team of a dentist who will perform the treatment very well and bring your lost smile back.