Get a Good Looking Smile!
Straight teeth can give your smile, a terrific transformation! A good-looking smile creates a positive impression about you, thereby boosting your level of confidence and self-esteem. If you are looking for a smile makeover, teeth straightening can do wonders! Teeth straightening is not only recommended for enhancing your appearance but also to help you maintain healthy teeth. Crooked teeth can make cleaning difficult and paves way for plaque and cavities. This leads to tooth decay and tooth infection. By straightening your teeth, you can maintain proper oral hygiene and also keep yourself away from dental issues. The most beneficial fact about Orthodontic treatment is, it makes the best use of the body's ability to change the form of its own tissue.
Orthodontic appliances play a vital role in teeth straightening. It applies constant and light force and gently moves your teeth to the desired position. Some of the Orthodontic appliances used are traditional metal braces, tooth-colored braces and the recent one are the transparent braces, popularly known as Invisalign. Invisalign has been preferred by teens and adults for its attractive feature that it carries. It is almost invisible on your teeth and you don't have to be conscious about the visibility anymore.
Beyond teeth straightening, Orthodontic specialists can also help you resolve bite problems. It includes crossbite, underbite or excessive bite. These are conditions where the upper and lower teeth do not join in the right position. Open bite is a condition where there will be a space between the upper and lower teeth.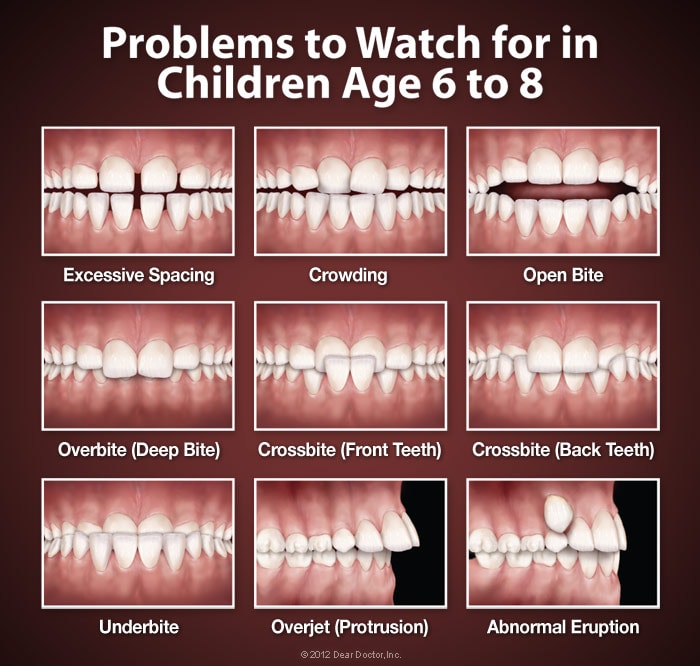 Orthodontics also treats excessive spacing or overcrowding of the teeth. Moving the teeth to the right position is the right solution to correct these dental conditions. Periodontal ligaments hold the teeth and they are responsive to any force that is placed on the teeth by the Orthodontic appliances.
Though Orthodontics help even the adults to correct their teeth, Childhood is the ideal time to start Orthodontic treatment. It is easy to address conditions like teeth crowding for children, as their teeth and jaw bone are still in the developing stage. Though there are few orthodontic problems, where early treatment is not possible, there are some which can be taken care. Early treatment may be useful when the jaws and dental arches are not in the correct position.
Types of Orthodontic Appliances
When it comes to teeth straightening, there are multiple options available now.
Metal Braces
Ceramic Braces
Lingual Braces
Clear Aligners
People now prefer Clear aligners because they wouldn't like the visible braces making a visible impact in their appearance. They include a series of plastic trays that are customized to gradually move your teeth to the desired position. Whether visible or invisible, each appliance has its own advantages or disadvantages. However, they all are effective in straightening your teeth. After a complete assessment by our Orthodontist, the best appliance will be suggested for you.
If you are looking for teeth straightening treatment, one of our best Orthodontist in San Jose can help you achieve that smile!